Throughout the year there are always peak times to purchase certain items that will get you the best prices. January is one of the slowest months for retail following the big Christmas spend and that only means one thing: bigger sale events. 
A benefit of shopping in January is also to use all those gift cards and cash you might have received at Christmas time. There could be items you didn't receive for Christmas or have a new house to redecorate, whatever the reason is, we wanted to help you with the best to buy and avoid in January.
Fitness Items or Equipment
When Christmas has passed and everyone has noticed they have piled on the pounds, the January fitness drive starts to kick in. With many countries still in lockdown and gyms closed, the fitness drive this year is expected to be even bigger.
You would expect that with high-demand, prices would be on the increase, however, you can find many discounts and deals on the fitness equipment. Whether it's activewear, home gym equipment, accessories, or supplements you are looking to purchase, there are many sales to choose from. 
Some popular stores that offer discounts on fitness essentials in January include:
It is important to remember that this doesn't include gym memberships which we will explain lower down. 
You can find out more about the best home gym equipment to buy in 2021 and also the best health & fitness deals on our website.
Buy Bedding in January (White Sales)
Bedding is a popular item that goes on sale in January. This could be due to Spring & Summer approaching when people don't usually purchase comfortable bedding. However, January is one of the best times you can purchase bedding. 
You may find top discounts on sheets, pillows, comforters, pillowcases, and much more. Whether you need to refresh your bedding, have a guest bedroom, or just want an extra set, January is the best time to purchase. 
Many people don't actually realize but these sale events are referred to as "White Sales" and have been a tradition for over 100 years. They aren't as popular as Black Friday and Cyber Monday sale events but nevertheless, you can still save big on your favorite bedding items.
For White Sales check out some of these stores:
Holiday Items
It may seem like a silly idea to purchase Holiday decor, gifts, and essentials a whole year early, but when the end of the year comes around, you won't regret the savings. After Christmas ends, the prices on Holiday items plummet by at least 50% and even up to 90% on some items.
Retailers want to get rid of all the Christmas stock they have so it gets heavily discounted for savvy savers to come and prepare for the next Christmas. You can stock up on decorations, greeting cards, holiday tableware, lighting, and many more great items.
We do recommend that you don't purchase any holiday items that say 2020 on them though. Also, you will find the best deals on holiday items when you shop physically in-store rather than online. This was you can also avoid any shipping costs you might incur.
Check out some of these stores for holiday sales in January:
Winter Clothing and Styles
Most consumers stock up on Winter clothing before the season arrives. It is a common trend that people purchase items ahead of the season when they remember that the weather will change. Unfortunately, this is when prices will be at their highest. 
Even though Winter runs until March after Christmas people psychologically think that winter is over and slow down on winter clothing purchases. Also, winter clothing is a popular gift at Christmas time. 
Therefore as soon as Christmas is over, retailers start heavily discounting coats, sweaters, jackets, gloves, and all the Winter clothing essentials to make way for Summer stock. The longer you wait throughout January and into the beginning of February, the bigger the discounts will get. However, the stock will be on a first-come-first-serve basis. 
We recommend that you stock up on your Winter fashion must-haves in January and pack them away for next year BEFORE wearing them. This way your mind forgets about them and when you take them out, it is like having brand new clothing. 
You can find winter clothing deals at these stores:
Home Furniture & Decor
Like clothing items, home furniture stock changes throughout the seasons to accommodate new trends. At the beginning of the year, retailers start to discount old stock to get ready for the new trends of the year. Therefore, January is a great time to purchase home items. 
If you have just purchased a house or need a renovation then you can save hundreds, if not thousands, on furniture and decor. It may depend on the store but we have noticed discounts of up to 60% on sofas, 50% on tables, 25% on lighting, and many more. 
Make sure you check the store and its shipping policy before you purchase though. Some stores might charge for large items to be shipped. Even if they say free shipping, it may not apply to clearance or sale items.
Check out these stores for home furniture and decor discounts:
Don't forget to take a look at our home & outdoor coupons for more discounts.
Planners & Calendars
Most people want to start using their planners and calendars before the new year hits and usually purchase them before January. That means that when January comes, you will find huge discounts on planners and calendars and anything else with a date on. 
If you can wait for an extra week or two to use your planner or update your calendar then you can save up to 70% on your purchase. This may be different for various retailers and if you are purchasing a high-end item, then it might only be 5-10% off. 
You can check for discounts on planners & calendars at these stores:
Things NOT to Buy in January
There are certain products you should definitely avoid buying in January as they will be more expensive than usual. It is best to wait for other times in the year to purchase unless you absolutely have to.
Tech Products 
The best time of year to purchase tech products is November/December when Black Friday and Cyber Monday are in full effect. This is the most popular time of the year to save on tech and you will find the biggest discounts, more than other times in the year.
Summer Essentials
As soon as Christmas is over, retailers start preparing for Spring and Summer stock. That means that all of these items will be fresh with no discounts. The best time to purchase Summer items, especially clothing, is when Autumn starts.
What to Buy in January FAQ
What are the best things to buy in January?
There are many products that are better to buy in January due to bigger discounts. These products include bedding, home decor, winter clothing, and fitness equipment. Most stores offer these sales and you can find them online.
Is January sales better than Black Friday?
Black Friday is probably the biggest sale event of the year and offers huge discounts. January does have some good sales but probably not on the same scale as Black Friday does.
Does exercise equipment go on sale in January?
January is a popular time to purchase exercise equipment as most retailers discount the items for the new year fitness trends. You will find deals on home gym equipment, activewear, and supplements.
What is the best time to buy winter clothes?
The best time to buy winter clothes is after Christmas. Retailers start to reduce their winter stock in preparation for the Spring & Summer seasons, therefore, you can find discounts of up to 75% on clothing.
What date do January sales start?
Sales for January actually start the day after Christmas usually. You will find sale events continuing throughout January and into the beginning of February for some retailers.
This article contains affiliate links. This means we may get a commission if you decide to purchase anything from the links in the article.  This article was, however, written with knowledge, research, and a passion for saving money. Published by Dealorium coupons & deals.
It's that time of the year when everyone needs to shake some holiday weight and kick start their health &…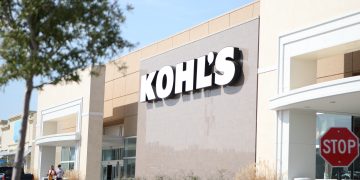 Kohl's is one of the most popular department stores in the USA and attracts thousands of shoppers every…
Walmart is considered a budget store however, your orders can still add up to be expensive. They also sell…