Kohl's is one of the most popular department stores in the USA and attracts thousands of shoppers every single day. When you shop at Kohl's, online or in-store, it is useful to know the best ways to save money. It doesn't matter whether you are a regular shopper or only have 1 item to purchase, you can still save money.
Our team has put together the ultimate savings guide for 2021 which can save you money at Kohl's. Some ways will be very obvious and there will be some that you may never have thought of. Thankfully our team are experts in saving money and have tested all of the below methods.
Use a Kohl's Promo Code
We are experts in the best Kohl's promo codes and using one is also one of the best ways to save when you shop. There are 2 types of coupons, one is a code that can be redeemed online and the other is a paper coupon that can be used in stores.
Each one will give you a different discount. Some can give you free shipping, some free items/gifts, discounts on individual items, and even discounts on your entire cart. The next time you shop be sure to check for the latest Kohl's coupons first.
Get Free Shipping with this In-Store Hack
Found an item that you really want in-store but it's out of stock? 
You can get the item shipped to your home for free with this Kohl's policy. Any time that you are in-store and find a product out of stock, speak to a customer service agent and ask them to ship the product to your home. Your shipping fees will be waived and you won't have to worry about travelling to another store to get your item.
Shop the Kohl's Clearance Sections in Store
Throughout the Kohl's store you will discover clearance shelving, sections, and bins. Each of this will have different products and discounts depending on the store. It can be hard to say what you will find but if you are feeling lucky then definitely seek out clearance items as they can save you up to 80% on items. 
Use Senior Discount on a Wednesday
Every Wednesday customers over 60 can enjoy a special 15% discount on their purchases with this Kohl's senior discount offer. Valid ID is required to claim the discount and applies to every store. This can be a great way to save when you shop at Kohl's, especially when combined with a savings event, coupon, or rebates.
Get Military Discount on a Monday at Kohl's
Rather than offer discounts all year round, Kohl's seems to offer military discounts on a Monday only. This allows all military, veterans, retirees, and their immediate family members a 15% discount on purchases made on Mondays. Again, this can be combined with other offers such as coupons and major sale events.
Sign up to the Kohl's Mailing List for Exclusive Deals
The best way to stay up to date with the latest deals and coupons from stores is to join their mailing list. When you join the Kohl's email newsletter, you will be able to receive the latest coupon codes, sale events, product markdowns, and more. 
An insider tip from the team, create a new email account and join every mailing list you can. This way you can separate the spam and promotional emails from your personal email account. 
Shop a Major Sale Event
Major sale events happen at regular times throughout the year and you can be sure that Kohl's doesn't hold back. These events may last for 1 day or several weeks, it all depends on the promotions run by each store and online. 
Major sale events can include Black Friday, Cyber Monday, Labor Day, Easter, Veterans Day, and many others. These events occur at consistent times every year and we highly recommend that you wait for the events to shop for items.
Enjoy a Rebate with Select Items
You can get mail-in rebates on select items that you purchase in-store at Kohl's. This is a perfect way to save money when you shop for your favorite items. You will be required to send off a form but for a few minutes of time it is worth it to get up to $100 back on your purchase. 
If you are unsure whether a product qualifies for a rebate then you should ask a member of staff in-store and they can advise you. We always recommend asking 2 separate staff members just in case one is mistaken.
Check out more Kohl's rebate info here.
Stock Up on Kohl's Cash
If you are an avid shopper and love saving money then the Kohl's Cash events will be the best time for you to shop. You can earn $10 Kohl's Cash for every $50 you spend when you shop in-store or online. The $10 will be in coupon form and can be given as a paper voucher or sent to your email.
Redeem Expired Kohl's Cash for 10-Days
When you collect Kohl's Cash at one of the promotion periods, you will then have a select amount of time to redeem the coupon earned. 
What many shoppers don't realize is that Kohl's Cash can actually be used for a further 10-days past the actual expiry date. In order to apply your coupon you will have to ask a member of staff in the store or if you are purchasing online, call customer service when you are ready to check out.
Stack Your Kohl's Coupons
Stackable coupons are like a goldmine for shoppers and fewer stores seem to accept stacking. At Kohl's you can combine up to 4 promo codes which is a great way to save money if you have a stash to use. As an example, you could get free shipping, save 20% and get a free item with purchase. 
Always check the small print and T&C's for each coupon to see what you are allowed to do.
Search for Online Sale Sections
To save money at Kohl's you don't have to wait for the major sale events of the year. Sale events regularly appear on the website without announcements or reasons. The only way that you are likely to find out about these sales is by signing up to the mailing list. 
We have seen some online sales such as "Men's Fashion Sale – 50% off today only" and "Small Appliance Promotion – Save 20% on all small appliances". Those are just some examples but these sales could be on any item.
The best place to see Kohl's sale sections is on the home page.
Enjoy Free Amazon Returns at Kohl's
This is a Kohl's shopping hack that many people aren't actually aware of. You can actually return your Amazon items in-store to Kohl's and they will package it and return the item. Yes, you read that right, they will actually package the item for you too. Don't forget to select "Kohl's drop-off" when you initiate the Amazon return and take your return slip with the item too.
You might be wondering how this saves you money at Kohl's but at this current time, you will get a 25% in-store coupon as a confirmation of your return.
Use the Kohl's App for Paper Coupons
This one is useful if you have a paper coupon to use in-store but have a product you really need/want to order online. You can use the Kohl's app to scan the paper coupon which then adds the amount to your account and can be used for online purchases. 
Don't worry, you can still use the scanned coupon in-store if you need to. 
Leverage the Kohl's Price Adjustment Policy
Have you ever purchased an item at full-price and then realised the next day it was 50% off? 
We have all been there. Thankfully the Kohl's price adjustment policy is here to help. If the price of the product you purchased is reduced within 14-days of purchase, you will be eligible to get the difference refunded. There are different terms of Kohl's price match policy which you can see below.
Kohl's Yes2You Rewards Program
If you shop regularly at Kohl's then we highly recommend that you join the rewards program. Yes2You is the old rewards program that is now Kohl's Rewards, just in case you were confused. 
With the Kohl's Rewards membership you can receive birthday gifts, exclusive discounts all year, 5% rewards on every purchase, and many other perks. To sign up it is free and you will start to notice the perks every time you shop. 
You can check out the Kohl's Rewards Program here.
Save with Competitor Price Matching
Most major stores in the USA will offer competitor price matching and Kohl's is no different. If you want to purchase a product at Kohl's and it is $20 cheaper at Target for example, you can get Kohl's to price match so you can avoid paying an extra $20. 
You might be thinking "why don't I just go to the other store and purchase?" Firstly, you will be paying for gas to travel between stores, secondly it is inconvenient for you, and lastly, if you were collecting Kohl's rewards points or Kohl's Cash you have to purchase at Kohl's.
Read more about the Kohl's Competitor Price Matching here.
Use Manufacturer Coupons In-Store
Kohl's does not accept manufacturer coupons online and they make that clear on their website. However, Kohl's stores may accept manufacturer coupons. This is down to the discretion of each individual store and you will have to contact customer service for your local store. 
Manufacturer coupons are a great way to save money on products and to combine with other coupons/rebates. If you have a stash of these coupons then we definitely recommend that you contact your local store to find out if they are accepted.
Sign Up for Text Alerts for 15% Off
Signing up for Kohl's text alerts is similar to signing up for the mailing list. The best part about text alerts is that you get a 15% coupon when you first sign up. Then following that, you will receive alerts for the latest sale events, coupons, promotions, and anything that can save you money.
You can see all the terms and instructions for Kohl's SMS alerts here.
Shop Kohl's In-Store Sales
In-store sales can happen all year round and will be individual to each store or state-wide. Again, the only way that you will find out about individual sales is by visiting the store or receiving alerts for your local store. You might not even see the sale until you get to the section of the store you are looking in. 
If you have something specific you want to purchase, be sure to head in store and check the department to see if there are any active sales.
Browse Through Kohl's Online Clearance 
Kohl's has an online clearance section and this is a great way to save money on old stock. You can save up to 70% on thousands of items when you shop the clearance section. There is no catch, simply head online and select Kohl's Clearance items, then you can search by department and products. 
Pick Up for Free In-Store 
When you order items online at Kohl's you will have to pay for shipping costs. The smart way to save money is to order online and select Kohl's in-store pickup. This way you don't have to pay shipping fees. It is best that you plan to use in-store pickup when you are either heading past a store or you are already out and know you will be going past Kohl's.
Use Discounted Gift Cards to Save Money at Kohl's
An awesome way to save money at Kohl's is to purchase discounted gift cards and redeem them in-store. You can check out Raise for discounted Kohl's gift cards and also check other department stores, online sites, and anywhere that sells gift cards. If you notice they are on sale then it is definitely worth stocking up.
Get the Kohl's Credit Card
We only recommend that you get the Kohl's credit card if you shop regularly at Kohl's and can maximize the benefits. 
When you sign up to the credit card you can get 35% off your first purchase, exclusive monthly offers, birthday rewards, and other extra perks. The application process is simple but you should always keep in mind how many credit cards you have and your current financial strength.
Ask Staff for Discounts
This is a method we recommend for every store, not just Kohl's. If you never ask you will never get. Whether you are in-store, on the phone, or even on online chat support, you can always ask for a discount or Kohl's coupon. The member of staff should be able to tell you all active coupons and promotions for your desired purchase.
That concludes the best ways to save at Kohl's and we hope that it can save you hundreds of dollars on your next shop. If you have any points to add to this list, please email us and we can add them in.
This article contains affiliate links. This means we may get a commission if you decide to purchase anything from the links in the article.  This article was, however, written with knowledge, research, and a passion for saving money. Published by Dealorium coupons & deals.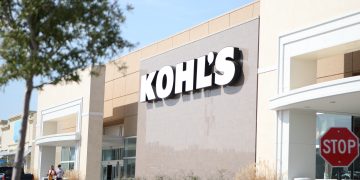 Kohl's is one of the most popular department stores in the USA and attracts thousands of shoppers every…
One of the most popular ways to save money at Bed Bath & Beyond is to use the 20% off coupon. However, there…
Walmart is considered a budget store however, your orders can still add up to be expensive. They also sell…