UGG is one of the world's most popular brands. They sell a range of fashion items for men and women but are mainly popular for women's UGG boots. These boots come in a variety of styles and are made from sheepskin which provides the ultimate comfort, like stepping on clouds. 
Unfortunately, with these high-end, comfortable boots comes a high-end price tag. UGG boots can be priced anywhere from $100 up and are considered a luxury item. Thankfully, there are many easy ways to save on UGG boots, and in this article, we have a number of tips to help you.
1: Use an UGG Coupon Code
The best way to save money on UGG boots is to use an UGG promo code. This can save you money on the boots, give cashback, or even free shipping. Every coupon is different and will have a different promotion attached. 
Whilst UGG coupon codes are hard to come across, they are available occasionally and you can find them all at Dealorium. You can also check major coupon websites, sign up to the mailing list, check magazines for in-store coupons, and even ask UGG themselves.
2: Purchase UGGs at a Major Sale Event
Now, Black Friday and Cyber Monday are the biggest sale events of the year but they aren't the only ones. You can also shop for UGG discounts with sales on Labor Day, Singles Day, Easter, 4th of July, and many more. 
You will find that the UGG website might have sales on its boots but you will be more likely to find deals at other retailers. Check stores such as:
3. Sign Up To the UGG Email List
When you join the mailing list of a company, they will send you exclusive deals and coupons regularly. Sign up to the UGG mailing list and you can be the first to hear about sale events on your favorite UGG boots.
4: Shop the UGG Sale Section Online
You can actually get discounts on UGG boots straight from the source. When you shop online at the UGG website, click sale and then you can filter product type to boots. This will allow you to see all the current discounts on UGG boots.
5: Get Better Prices at the UGG Outlet Store
Outlet stores are growing in popularity due to the better prices they offer on popular brands. You will find a number of UGG outlet stores throughout the USA that can give you affordable prices on your favorite boots.
6: Shop for Koolaburra by UGG 
Koolaburra by UGG are the same brand but directed at a younger audience with a lower price tag. They are still extremely comfortable and have sheepskin in them however, this is also mixed with faux material.
Koolaburra by UGG can be a great option for those on a budget who want something identical to UGG boots.
7: Get UGG Student Discount for 10% off
You can get an UGG student discount of 10% off all styles when you verify your ID online. Once you verify your ID through the third party company you will get a coupon for 10% off your purchase. Use this UGG coupon to save on your favorite UGG boots.
8: Get Discounts on UGG Boots at RueLaLa
RueLaLa stocks a range of top fashion brands and offers lower retail prices. You can shop at RueLaLa for UGG boots and enjoy exclusive savings which are sometimes 10% or more. Don't forget that when you sign up to RueLaLa you will also be eligible for free shipping, another way to save.
9: Shop for UGG Boots at Other Major Retailers
UGG boots are very popular and many retailers stock them. You will find that when these retailers have a clearance sale or a special sale event, you can find discounts on UGG boots. Some retailers that sell UGGs include:
10: Take Advantage of UGG Free Shipping
UGG currently offers free standard shipping on full-priced items and full-priced items combined with sale items. If you purchase sale items then shipping is free after an $8 spend. Always take advantage of free shipping while it is available.
11: Don't Miss Out on UGG Closet
UGG closet is a limited time pop-up event that offers savings of up to 60% on popular UGG products. These events happen throughout the year and the only way to find out about them is to sign up for the mailing list.
12: Join UGG Rewards for Perks & Discounts
With UGG Rewards you can earn a $25 UGG coupon every time you earn 250 reward points. To earn reward points you have to make purchases, add products to your wishlist, leave reviews, and complete your profile. 
13: Purchase Second-Hand UGG Boots
If you really want to save money on UGG Boots then purchase them second-hand. Most people avoid buying second-hand boots but you can sometimes find ones with up to $100 off that have only been worn once. Check thrift stores and apps such as:
Poshmark
Mercari
OfferUp
eBay
These 14 easy ways to save money on UGG boots should help you to knock at least 10% off your purchases when you shop for UGGs. If you have any more suggestions please feel free to let us know.
UGG Discounts FAQ
Are UGGs Cheaper at the Outlets?
You can find cheaper UGGs at the outlets but they may not be the same ones you found at the UGG store. Outlets generally provide discounts on older season items rather than newer fashion. However, if you don't mind this, the outlets will save you money.
Does UGG Give Student Discount?
Yes, UGG does give a student discount which offers 10% off your purchase. All students will have to verify their ID through a third-party company to receive an UGG coupon which gives the 10% student discount.
How Can I Get Discounts on UGGs?
The best way to get discounts on UGGs is to use a coupon code, shop one of the major sale events, sign up to the rewards program, and join the UGG mailing list. You can also take advantage of discount programs including student & military.
What is UGG Closet?
UGG Closet is a pop-up sale that happens at various times throughout the year. They will help customers save between 30-60% on UGG products. The only way to keep informed about UGG Closet is to join the mailing list.
Does UGG Have Free Shipping
Yes, UGG does offer free standard shipping on all full-priced items. If you need expedited shipping or higher, then you will need to find an UGG coupon to get free shipping as these all to have a minimum spend requirement.
This article contains affiliate links. This means we may get a commission if you decide to purchase anything from the links in the article.  This article was, however, written with knowledge, research, and a passion for saving money. Published by Dealorium coupons & deals.
Throughout the year there are always peak times to purchase certain items that will get you the best prices….
It's that time of the year when everyone needs to shake some holiday weight and kick start their health &…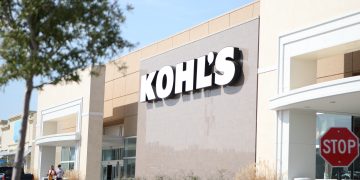 Kohl's is one of the most popular department stores in the USA and attracts thousands of shoppers every…