It's that time of the year when everyone needs to shake some holiday weight and kick start their health & fitness goals. With most gyms around the world closed and following restrictive measures, more people are turning towards home gym equipment to help.
Just because you have to stay at home it doesn't mean you can't purchase home gym equipment and keep fit & healthy. We will be taking a look at some of the best home gym equipment you can purchase in 2021 and where you can purchase them from.
In the list, we have included a mixture of affordable home gym equipment and high-end equipment so you can get the best selection. Just because the item is more expensive though, it doesn't mean it will give you better results. 
What is the Best Home Gym Equipment?
The best home gym equipment is equipment that is durable, compact, and affordable. There are thousands of different items out there and the one you purchase should relate to your specific fitness goals for 2021.
For example, if you want to shed some extra pounds, you can invest in a treadmill or bike machine. Whereas if you wanted to improve your flexibility you would purchase a Yoga mat or resistance bands. There are different home gym items to suit everyone's needs so you will need to have a goal in mind before purchasing.
How to Choose the Best Home Gym Equipment
It can be difficult to know the best home gym equipment to choose from. You need to first consider your fitness goal, then how much you have to spend, and finally space you have at home. 
Once you have figured these steps out, you will have more of an idea of which home gym equipment to choose. The list we have compiled will help you make a decision but you have to make sure it is useful to you and can fit in your home. 
Is it Worth Buying Home Gym Equipment?
It is worth buying home gym equipment if you struggle to get motivated when actually going to the gym and don't want to pay a membership fee. Having gym equipment at home will incur no monthly costs and will be more convenient than traveling to your local gym.
It is especially useful to own home gym equipment at times such as these when you are restricted to your home and gyms are closed. Having a dedicated workout space can be good for your physical and mental health. 
The Best Home Gym Equipment 2021
1: The MYX Smart Bike ($1,299)
The MYX Smart Bike is one of the high-end items on our list but we think that it is worth the price tag. 
This smart bike has an interactive tablet attached to the front which displays fitness lessons as you workout. This is excellent for motivation and encouragement when you are trying to keep healthy. The bike also promotes itself as a "total fitness system for body and mind" and contains hundreds of fitness sessions updated weekly.
If you are looking for a product that will keep you fit & healthy but also helps to lose weight, then this is definitely the one for you. You can check sizes and product options below but we recommend making sure you have the space for this product in your home. 
2: The Reversible Mat 5mm – Yoga Mat ($78)
Whether you are a Yoga pro or are just looking to get into Yoga, this is the Yoga mat that you need. 
Yoga is said to be great for the mind, body, and soul, and has excelled in popularity over the last 5 years. There are many different types of Yoga and some focus on flexibility/stretching whereas others are more focused on the spiritual connection. Whichever one you choose, this mat is part of the journey and will keep you comfortable & steady while practicing Yoga. 
It comes in a range of colors and this is the product sizes and weight:
Dimensions: 66cm x 180cm (26″ x 71″), 5mm (0.19″)
Weight: 2.38kg (5.24 lbs)
3: LifePro Waver Vibration Plate ($179.99)
People may look funny when using this product but it is you who will be laughing when you succeed with your fitness goals after using it. 
Vibration plates are becoming more and more popular as time goes on and we can see why. There have been many professional reviews and claims to support the benefits of vibration plates which include:
Weight Loss
Fat Burning
Improve flexibility 
Increase Blood Flow
Reduce Soreness
Build Strength
Decrease Stress
These vibration plates do not require extensive use to be beneficial and they can be a great addition to your home workout equipment. However, we don't recommend that you purchase this alone as workout equipment, this is more of a supplementary piece. 
4: Battle Ropes ($109.99 – $139.99)
There are many benefits of using battle ropes and they have become a popular choice of exercise in recent years.
It would take a whole page to list the benefits of battle ropes but the main advantage is that they target the whole body. This makes battle ropes the perfect home gym equipment as they can be used for an all-around workout. Using these ropes can increase flexibility, boost strength, improve cardiovascular endurance, improve balance, and many more perks. 
The most important thing to note is that they are fun to use. You can switch up the workouts and be interactive with training partners which makes workouts more fun. They won't take up much space in your home and can be stored away easily. 
Battle ropes are perfect for a full-body session in limited space.
5: ProsourceFit Multi-Use Doorway Chin-Up/Pull-Up Bar ($39.99)
Pull-Up bars are a common piece of home gym equipment and you will find them in most households. They are cheap, easy to use, and don't take up any space. 
A pull-up bar should really be used with other workout equipment but there are still many benefits to using one. The main benefit of using a pull-up bar is engaging the back & shoulder muscles. It is probably the most effective form of exercise to target back specific muscles and can do wonders for your health & fitness journey. 
There are of course many other benefits of using a pull-up bar including improving physical strength, improving mental health, improving grip, and many more. For an affordable home workout option, we highly recommend a pull-up bar for your 2021 fitness goals.
6: Fitbit Charge 4 Fitness & Activity Tracker ($118.95)
This one isn't really a piece of equipment but it can certainly help your 2012 health & fitness goals. It is always beneficial to track your performance in order to improve. 
The Fitbit Charge 4 is more of a body sensor that can help you when working out. It can track all-day calorie burn and real-time heart rate zones which help you to optimize your workout. You don't necessarily need this to get fit and active but many users find it is a good motivational tool and useful to track activity. 
7: Apple Watch 6 & Apple Fitness+ Subscription (Prices Vary $400+)
Again, the Apple Watch is more of a fitness tracker than home gym equipment, but it's the Apple Fitness+ we want to focus on here.
Just like the smart bike we mentioned earlier, Apple Fitness+ is basically an on-demand fitness service that has hundreds of interactive workouts. It has only been released in late 2020 therefore too early for an in-depth review. However, it is great for motivation and encouragement when working out at home.
8: Massage Gun Deep Tissue Massager – Percussion Massage ($89+)
You can't have a good workout without a good recovery after. That's exactly why this product is on the list. The team at Dealorium has even used one and the ratings are high.
Using a massage gun has gathered top reviews from medical professionals in its benefits to recovery and the muscles. They can help reduce recovery time, improve muscle repair, and also help reduce pain & inflammation. We don't recommend that you get this as a beginner but if you workout 5 times a week and take it seriously, then this is a useful home fitness gadget to have. 
9: CAP Dumbbell Set ($29.99 – $699.99)
A rubber coated dumbbell set to supplement your weight training and stay active at home.
Dumbbells are probably one of the most popular pieces of home gym equipment as they are cheap and compact. If you are just looking to get some basic exercise at home then we recommend purchasing a pair of dumbbells. If you want to take your weight training to the next level, then buy the whole set. 
Dumbbells don't really need explaining but they are a great piece of equipment to exercise with at home. They can target many different muscle groups including the biceps, triceps, adductors, abs, pectorals, and deltoids. You don't need a bench to use them but they can work with a bench too. 
10: Trideer Exercise Ball ($15.99 – $69.99)
An exercise ball is affordable and can be great for beginners or advanced fitness enthusiasts. 
There are many benefits of using an exercise ball and it mainly focuses on core strength & balance. There are many supporting facts that show an exercise ball can help with posture correction and alignment too. This can help with exercising at home because a good posture can improve muscle range. 
The only downside to an exercise ball is that it can be large when inflated. You have to make sure you have the correct space to store one but if you do, it will be worth it.
11: TRX ALL-IN-ONE Suspension Training: Bodyweight Resistance System ($169.95)
If you are looking for a total body workout without the large gym to go with it, this is your number one option.
The TRX training system uses suspension cables and anchors to give you an awesome total body workout at home. It is best to do these exercises outdoors as you will need a large area or movement. This training system is a great body workout to train all of your muscles, improve cardio, increase range, reduce muscle tension, and more. 
The price tag is more on the high-end but when you are getting a full-body workout kit without huge equipment, it is most definitely worth it. 
12: Vaunn Medical Folding Pedal Exerciser with Electronic Display for Legs ($49.99)
The pedal exerciser is good for physiotherapy but also for home exercise. 
If you are really looking to get the blood flowing and iron-pumping then this won't be the product for you. However, we thought that it was a top edition of the best home workout equipment because it can be used whilst you work at home. 
You can easily put this under your desk and 2-3 times throughout the day start pedaling to increase your blood flow and keep active. If you find yourself getting stuck to the desk for 8-10 hours a day, you should definitely consider something like this pedal exerciser.
13: Resistance Bands ($15+)
Resistance bands are primarily used for stretching and strength of muscles.
They are very cheap to buy and can do wonders for your body when you workout at home. The main benefits of resistance bands include improved strength, less risk of injury, improve stretching, increase flexibility, and many more. If you find that your workouts are becoming painful due to muscle fatigue or pains you can't shake, then using resistance bands as an alternative can help. 
We hope that this list of the best home exercise equipment has helped you make a decision on your purchase. If you have any suggestions please feel free to contact us. Don't forget to check for all the latest health & fitness coupons.
This article contains affiliate links. This means we may get a commission if you decide to purchase anything from the links in the article.  This article was, however, written with knowledge, research, and a passion for saving money. Published by Dealorium coupons & deals.
It's that time of the year when everyone needs to shake some holiday weight and kick start their health &…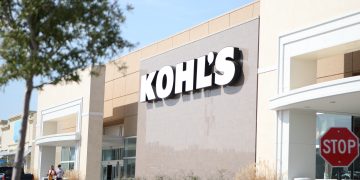 Kohl's is one of the most popular department stores in the USA and attracts thousands of shoppers every…
One of the most popular ways to save money at Bed Bath & Beyond is to use the 20% off coupon. However, there…